I have a really hard time deciding what is more refreshing during the hot summer months: Iced lemon tea or lemonade, but sometimes you just need a really refreshing cup of iced tea!
At just about any organic or big box store you can find some really amazing herbal blends of teas, such as a regular tea with lemon infused. You can go the route of making your own tea and infusing it with fresh lemons too, of course. But if you need something a little more quick and easy,  you can find tea blends with a wonderful mixture of white hibiscus, lemongrass, lemon peel, and even lemon verbena which creates a flavor that is perfect for any occasion. My favorite way to drink it is iced!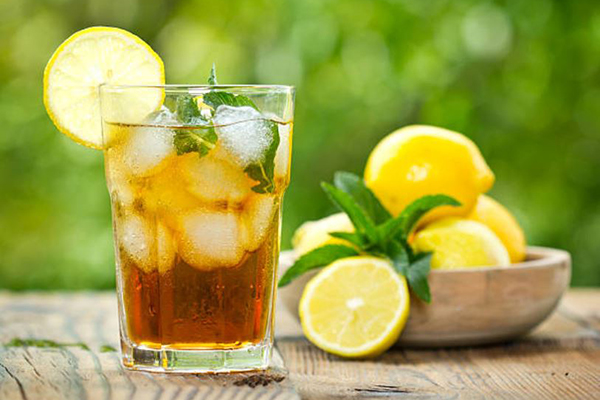 Here is my perfect, foolproof way to brew enough iced lemon tea for long, lazy summer day:
Start in the morning. Give the lemony goodness time to brew!
Put a kettle of water on to boil.
Unwrap 3 herbal blend tea bags of your choice in a clean, empty quart sized jar. (we used a lemon blend)
When the water comes to a boil, add hot water to about an inch to the top.
Slice up 3-4 lemons and place in the water.
Cover with a lid, and place on the counter (preferably in the sun).
Let it sit for about an hour (at the very least) or more until it's cooled to room temperature.
Place the jar of deliciously fresh-brewed tea in the fridge when cool and enjoy as desired!
If you can't wait for a glass of perfection, fill a glass with ice, and pour the tea over it. I sweeten mine with a little simple syrup, but you can use whatever you like. I have also been known to throw in a handful of my home-grown mint leaves when I really need something cool and refreshing!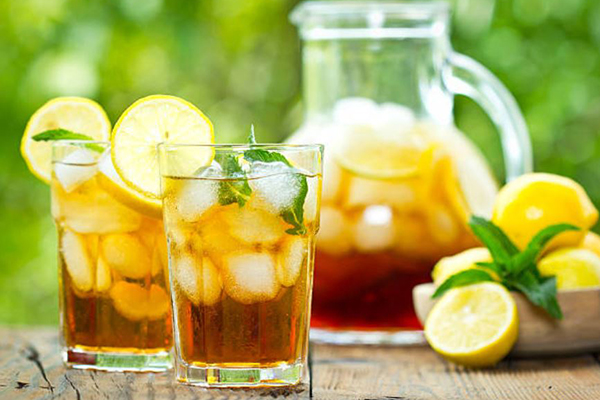 If you think THIS is awesome, try mixing half of an herbal blend tea and half iced black tea, like for an Arnold Palmer pick me up in the afternoon.  Pour equal amounts of the herbal lemon blend you have on hand and any Earl Grey blend into a tall glass over ice. Sweeten if that's how you like it and enjoy!
Do you have a favorite, go-to iced tea recipe for the upcoming warm weather months?