Having celebrated its centenary in 2006, The Country Diary of an Edwardian Lady – a naturalist's diary for the year 1906 in which Edith Holden recorded with words and illustrations the seasonal changes in flora and fauna of the English Countryside – continues to engage consumers around the globe.
In 2018, Rizzoli Publishing proudly presented a new publication of Edith Holden's original 1906 diary. As a visual and literary portrait of the seasons from a naturalist who chronicled a year in her beloved English countryside, this new edition serves as a treasured testament to Holden's gifts as a wordsmith and artist.
This website proudly serves as an online hub for engaged fans of Edith Holden's book and the exquisite designs recreated from her artistry. Licensing partners have the opportunity to offer those engaged fans a way to commemorate Edith Holden and bring her elegant artwork into their home.
The designs below have all been created from the original art in the book and show how it can be used to create a wide variety of different looks for licensed products.
We are available to support our licensees and media partners in a variety of ways – from giveaways to newsletter promotions, dedicated social media and blog posts, and blogger outreach campaigns. We are committed to promoting licensed products from our licensees.
If you are interested in becoming a licensee of the artwork from The Country Diary of an Edwardian Lady, please contact:

The Copyrights Group
Tel: +44 (0)203 878 4357
Email: info@copyrightsgroup.com
Web: copyrightsgroup.com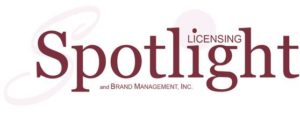 Agent: Spotlight Licensing (for the US and Canada)
Contact: Carole Postal
Tel: +1 (212) 947-5958
Email: carole@spotlightlicensing.com
Web: spotlightlicensing.com